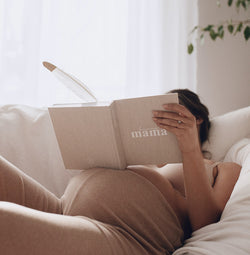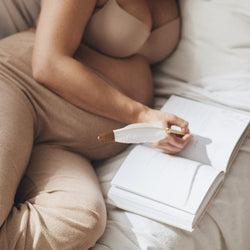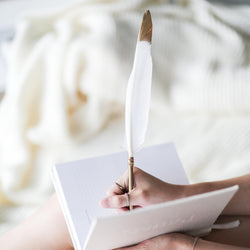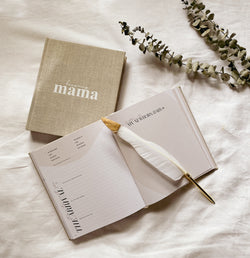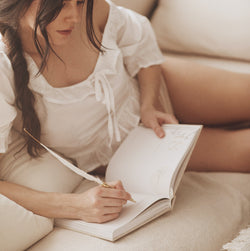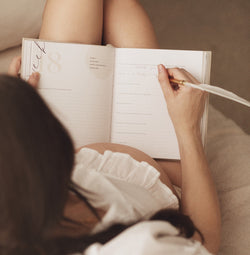 Mama & Feather BUNDLE 15% OFF
$65.00
$74.00
For a limited time only, we're bundling our latest title, Becoming Mama, and our timeless black & white feather pen at an exclusive price of 15% OFF!
The perfect duo; your beloved writing companions, Coco & Skye, with our latest title, Becoming Mama. Designed with refillable 1mm black ink, these luxurious gold-dipped feather pens are paired perfectly to help Mama take time out and reflect on her unique journey within the pages of Becoming Mama.  
Our latest title is a pregnancy journal designed in celebration of a woman's divine journey to motherhood. It is here as a sacred space for the expecting mama to take time to tune in, reflect, document and connect with her maternal instinct and divine feminine strength. Features 52 weeks of journaling over 4 trimesters with different prompts every week, inspiring interviews with Mamas like @montanalower and @thebirdspapaya and impactful imagery from creatives all around the world. Includes lists pages for baby names, Dr. appointments, birth bag packing, first guests and more. 
The ideal bundle to celebrate the year when you became two.